Yuin Retreat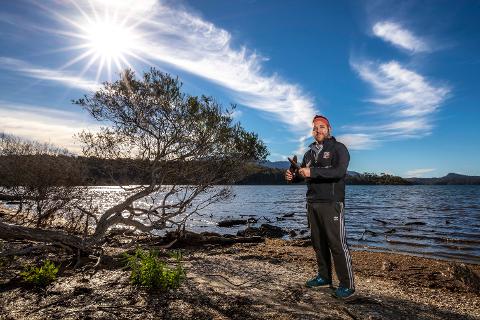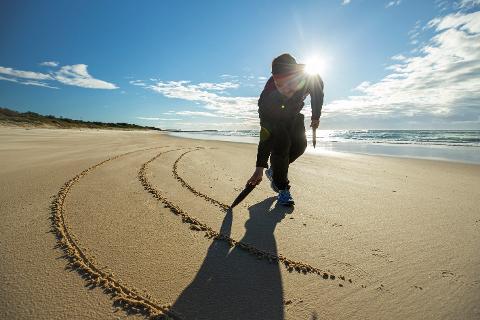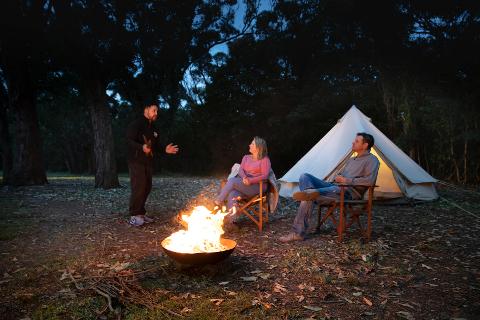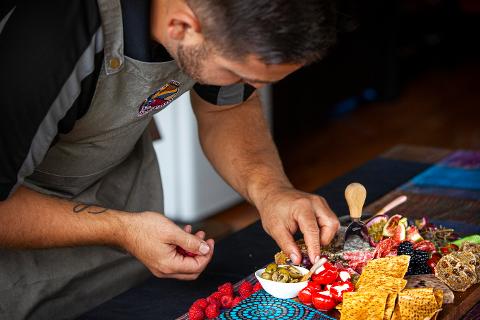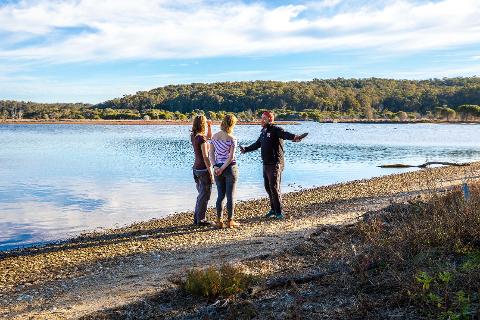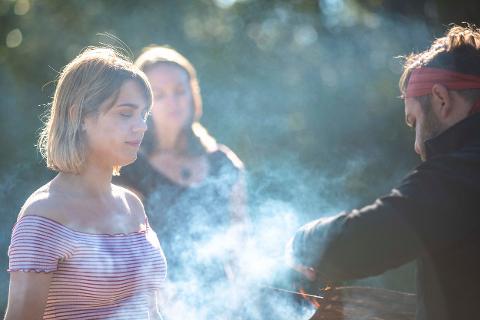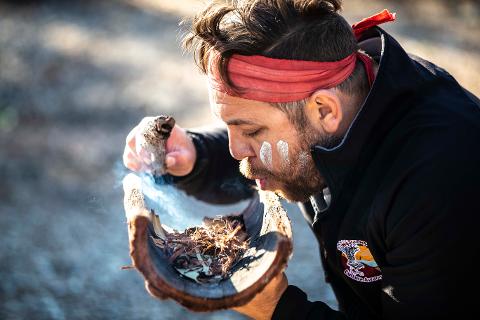 Продолжительность: 40 час. (прибл.)
Место встречи: Narooma , NSW
Код предложения: YR
Yuin Retreat - Two Night- 40 Hour Experience
Group sizes- Minimum two (2) - Maximum eight (8)
Solo Travelers- Accepted once minimum numbers are met of Two (2) per retreat. Free reschedule to next available retreat date if minimum numbers are not met.
Booking Dates - Friday to Sunday or Sunday to Tuesday- See our website calendar for availability
The Yuin Retreat is available as a shared experience with other travellers or as a private experience for two to eight guests. The private experience is an additional cost.
A private experience for two to eight guests with a tailored itinerary for your group can also be arranged - price and inclusions on application. Please email us info@ngaranaboriginalculture.com to enquire further.
Yuin Country
Many parts of the Narooma, Bega Valley and Bermagui region have held sacred significance for the Yuin Aboriginal community for tens of thousands of years yet the stories are not widely known. The traditional custodians of Yuin country Ngaran Ngaran Culture Awareness an Aboriginal owned and operated initiative invite you to come, walk and listen to a sacred dreaming of Djirringanj country heartland of the Yuin people. This experience will enlighten you to a traditional way of knowing and you will experience first hand ceremony and dreaming stories that have been passed down to connect to country.

Itinerary Features
Day one: 7pm
Traditional Welcome - The immersive experience begins with a welcome to Yuin country. This will include language, song and smoking ceremony followed by dinner, a tour briefing and traditional yarning circle.
Day two: 6.30am
Sunrise ceremony – The day begins with greeting one of the Yuin people's elements in a traditional ceremony with spectacular ocean scenery. This is followed by a local 'Indigenous Twist' breakfast bundle.
On country experiences
Option one (1) Gulaga National Park guided walk day tour – Starting at the historic Tilba Tilba you will begin your journey onto the sacred Gulaga Mountain. This involves a two hour ascent of walking and taking in all the surrounds of Gulaga National Park complemented by the tour guides knowledge and protocol sharing. This truly gives you the opportunity to look,listen and see what Gulaga has to offer and its importance to the Yuin people, from cultural knowledge handed down from generation to generation. This is the core aspect of the experience and takes most of the day, it is suitable for the more eager bushwalker, spiritual seeker or moderately fit visitor. A packed lunch with Indigenous twist will be provided.

Option two (2) Djirringanj dreaming experience drive and walk day tour- –This on country journey involves heading out seeing significant areas for the Yuin people following the Djirringanj Dreaming trail. Travelling via vehicle to several sites with some short moderate walks (1-2 km) to immerse and learn about traditional knowledge. This experience is suitable for the visitor who would like to take a more relaxed and bespoke day out learning on country. A packed lunch with Indigenous twist will be provided.
Note: Upon booking you can choose your preferred on country experience. You also can choose either experience and be neutral to a surprise of which journey you take on the day. If you are booked on a shared experience (non private) and the majority of the group chooses one experience and your preference is the other experience, we will contact you. You can choose to upgrade to a private tour to ensure your preferred on country experience or we can offer to reschedule to an alternative date for the shared experience. Of course, you can also choose to keep your original date and the majority group choice of experience will apply. Please refer to note below for other itinerary or on country experience considerations to take into account.
Cultural wellness evening - Arrival back to your accommodation is between 5-6pm afternoon, where a local cheese and fruit platter awaits you. Following that you will be taken through a first peoples wellness session, then it's onto our second food journey for dinner.

Indigenous Twist Food Journey dining experience (Two nights)- Be taken on a unique high quality dining experience in our amazing nature eating space. Mirritya Mundya Indigenous Twist have worked with some of the best chefs in the country, so sit back and be ready for a remarkable immersion into the tradition of the oldest food culture in the world.

Traditional Reflection Yarning Circle – Reflecting with each other on the days experience around the fire immersed in Mother Earth's elements with a nice warm Indigenous tea, is truly a grounding and connected way of finishing your special day on country. This time and space will leave you exhaustively content.
Day three: 8 am
Wellness Healing Session - A morning cultural wellness session including Indigenous modality and healing connection workshop, concludes the formal part of the tour. This is followed by a farewell brunch.
Note: This itinerary order and activities may change due to daylight saving and weather conditions. This is to enhance the visitor experience by responding and delivering our features to suit each group and time.
Also please be mindful that due to weather, safety, situational or access restrictions to the Gulaga National Park (option one), we may have to undertake the other tour map of the Djirringanj Dreaming (option two) trail as the alternate on country experience on Day two.
Key Experiences
Participate in and witness traditional Aboriginal wellness sessions, dance, yidaki (didgeridoo), and yarning circles
Meet, talk with and learn from knowledgeable Aboriginal guides – the traditional custodians and community from the Yuin nation with generational traditional interpretation
Walk and experience several significant sites on Yuin Country.


Learn about the Yuin people's creation story and the Aboriginal Dreaming, history and culture
Partake in a traditional sound healing workshop, cooking demonstration and cultural interpretation of the oldest food and healing techniques in the world.


Be part of a life-shifting unearthing traditional Aboriginal immersive experience


Covid Plan- Compliance and regulations from the NSW & Australian Government in place and implemented.
This includes;
Separation of accommodation rooms in two bedroom cabins for each individual or traveling group (max four)
Sanitizer and hygiene resources on hand
Physical distancing measures for all itinerary meals, activities and inclusions
COVID accredited safe food handling for all meals
All guests booking information will also be used for a COVID compliance record
Transportation on day two (on country experience) is offered in a 4-8 seater vehicle/s with appropriate social distancing or you can choose to self drive with your group and follow the tour leader's vehicle.
Note: Only travelling groups of two to four travelling together would be allocated a shared cabin. Please contact us if you have a different request.

Accommodation

Accommodation is in the Narooma, Mystery Bay, Tilba and Bermagui region. We use a variety of accommodation options from belle or safari tents to private comfortable cabin or beach house locations. All with self- contained bathroom & kitchen.
Your accommodation location will be sent to you upon booking. This is due to availability on your chosen date of the experience.
Check in: Day one 5.30pm- 7pm Check out: Day three 10am - 11am
Note; Check in times are very strict for our experience, please let us know prior if you require an earlier check in time.

Inclusions
Day one: Dinner, accommodation and activities as defined in the itinerary features.

Day two: Breakfast, lunch, dinner, accommodation and activities as defined in the itinerary features.

Day three: Breakfast and activities as defined in the itinerary features.

Exclusive tailored groups (private) minimum four (4) to maximum ten (10) pax
Midweek group bookings are available and are perfect for niche tourism groups, families, corporate and workplace team building and for cultural competency requirements.
Please send us an email info@ngaranaboriginalculture.com to enquire and get a costing on this option.
Mirritya Mundya Indigenous Twist Sample Menu
Dinner Menu (two x nights)
Finger Lime Butter Freshly Shucked Oysters
River Mint Snapper in Paper Bark
Sarsaparilla Cherry Beef
Sides - Bush Tomato Cauliflower,Green Beans in Bush Dukkah and Warrigal Green Pesto Potatoes
Dessert Boards
Tarts-Choc Davidson & Desert Lime
Muntire Marrang Wattlessed Splat

One x Breakfast- Self serve
Home made toasted muesli with yogurt
Baked goods
Indigenous jams
Fresh fruit


One x Brunch - Service
Indigenous Twist Cooked Brunch with bundle


One x Lunch
Native Infused Pull Apart Breads & Seasonal Fruit


Grazing Boards
Cheese Selection
South Coast NSW - Yuin
Bodalla Dairy Shed
Bushies- Mix (Soft)
Old Man- Salt Bush
Campfire -Pepperberry
Shoalhaven Brie and Camembert
Sobah Beers (non- alcoholic)
Fingerlime Cervesa
Pepperberry IPA
Lemon Aspen Pilsner
Sodas
Lemon Myrtle or Lilly Pilly
Dietary Requirements

Accepted and required upon booking, we can cater for;

Vegetarian
Gluten Free
Vegan
Pescatarian
Nut allergy
Lactose free
Physical capability
The Gulaga Creation National Park walk day tour includes a 12km return gradual walk in the national park. A moderate to average level of fitness will ensure you enjoy the journey on Gulaga. A 4WD escort service is also available for the less mobile and physically fit. Please keep in mind approximately 1-2 km of steady gradual walking is required to be able to partake in the tour. This experience is for the outdoor adventurer, spiritual seeker and fitter visitor.
The Djirringanj Dreaming tour is more forgiving and requires less physical energy and fitness. It involves around 1-2 km of gentle moderate walks along with traveling via car to the various locations. Definitely a more relaxed experience.
What to bring
As this experience includes outdoor walking tours, we recommend guests wear comfortable walking shoes, and bring a backpack, sunscreen, hat, and water bottle. If wet weather is predicted, it is recommended to pack wet weather gear and a change of light warm clothes for the day walk.
Location
Narooma and the neighboring Bega Valley region is located just over four hours and 30 minutes' drive south of Sydney, three hours' drive east of Canberra and eight hours' drive north east of Melbourne.
Airport transfers
Transfers are available for additional costs from Moruya (Local), Sydney and Canberra airports.
NOTE; This experience is strictly a NON- Alcoholic experience
All Ngaran Ngaran PTY LTD product terms and conditions apply to this experience

Terms & Conditions
1. All prices quoted in AUD and are GST inclusive and are valid from 01 April 2020 – 31 March 2023.
2. All bookings subject to availability.
3. Shared standard bookings for our tours will be opened for other potential bookings to reach the capacity per tour. Exclusive experience options will guarantee privacy and chosen numbers.
4. In the unlikely or rare event of a rescheduling or refund needing to occur due to unforeseen circumstances, NNCA will ensure agents are notified within 7 days of tour departure date (Please refer to the Cancellation Policy for alternative re-booking options).
5. Payment – on approval of credit application, payment due 30 days upon receipt of invoice.
6. Pre-payment deposit of at least 50% is required to confirm group bookings.
7. We reserve the right to stop any of our guests from continuing the tour if they breach our safety standards, or if the guest is behaving in an unacceptable manner or are affected by any substance, or if we have any concern about the guest's safety or the safety of others, at our sole discretion
8. Refunds will not be provided for late arrivals, or no shows.
9. Notwithstanding anything else in these Terms and Conditions, and to the extent permitted by law, the aggregate liability of NNCA to the guest for all events giving rise to liability arising out of these terms and conditions, or the Gulaga Creation and Djirringanj Dreaming Tours whether in contract, tort (including negligence), indemnity or otherwise and including for personal injury, death or damage to property, will be limited to amounts paid by the guest to NNCA in respect of the guest's attendance on the tour. In no event shall NNCA be liable for any indirect, consequential, special or economical lost, cost, liability, damage or expense howsoever arising.
10. Please kindly note that no video footage is allowed to be taken on the tour, unless by prior application and approval of footage and use.
11. NNCA owned images can only be used with prior consent for marketing purposes.
12. As this experience involves an outdoor walking tour, we recommend guests wear comfortable walking shoes, backpack, sunscreen, hat, and water bottle. Wet weather gear will be necessary on rainy days and a change of light warm clothes is recommended.
13. YR- Minimum 2- Maximum 8 persons per tour
Cancellation Policy
1. If a guest cancels a booked tour inside 90 days prior to departure, a 50% cancellation fee will be charged.
2. If a guest cancels a booked tour within 30 days of departure a 100% cancellation fee will apply.
3. Group Tailored Bookings- Require 50% deposit to secure booking on negotiated date. 100% of deposit forfeited if cancelation occurs from group organisation choice or reasoning. Once only credits or group rescheduling may apply. Strictly no refunds.
4. NNCA is an all-weather activity, however we reserve the right to change or alter the tour for safety reasons or in extreme weather conditions. Any amendment to the tour itinerary will not entitle a guest to a refund or reduction in price.
5. We can, on request, offer a once only booking reschedule. The standard Terms and Conditions will apply.
Any rescheduled tour booking is subject to availability.
6. International visitors who are subject to a postponed or rescheduled tour due to inclement weather, cancellation or unavailability from NNCA will receive a 100% refund. Strict conditions and circumstances apply in the event of this occurring. NNCA will advise and negotiate with ITO's and international visitors at least 7 days prior to departure date or earlier if possible.